Following the latest government guide lines we are operating in as normal a way as possible as pre-covid infection
. If you wish to wear a mask or maintain social distancing from our team in our surgeries please let us know on arrival at our reception.
There is a facility to order flea and worm control, as well as repeat medications, by email:  . You may also wish to 
see our Health Plan page, which allows you to join our preventative Health Plan Package, which will post flea and worm treatments directly to you at no extra charge. 
We ask 48 hours notice for orders of all medications. 
We have implemented call back and appointment bookings from this website: click on the link above and follow the instructions.
Our routine high standard of hygiene is maintained to make sure any surfaces from card machines to door handles are kept disinfected  regularly.
Thank you for your understanding.
Welcome to North Park Vets
North Park Veterinary Group has been growing and developing for over 35 years. We are an independent practice, providing a high standard of care for your pets and farm animals. As a mixed-species practice, North Park benefits from both the strength of multi-discipline knowledge, together with individual expertise within the team.
We are proud to provide our own out-of-hours service, meaning one of our vets will be on hand for your animal's needs 24 hours a day, 7 days a week, 365 days a year. We respectfully request that you do not abuse this service, as our vets and nurses work during the day, in addition to providing this service: it is for genuine emergencies only.
For equine clients, please visit our sister equine practice, Equus vets www.equusvets.co.uk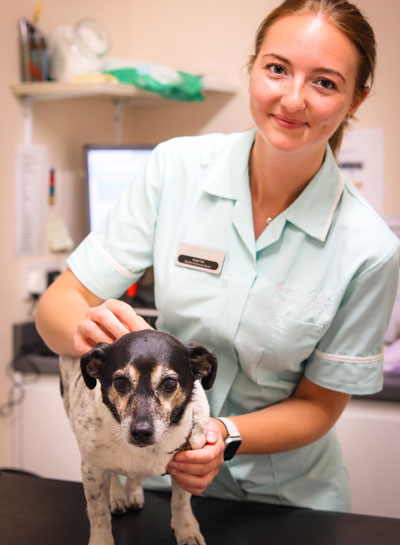 Registration
If you are a new client or wish to register a new animal with us, please fill in our registration form:
To make an appointment you can use our online booking service or call your nearest branch. You can also find opening times and directions on your branch's page, see Our Locations.