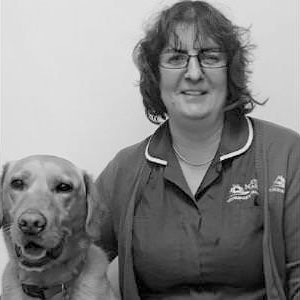 Carol joined North Park in 2003, coming from a small animal practice, to be our Head Nurse. She is based at the North Tawton surgery and enjoys Nurse Clinics.
Carol is responsible for the student nurse training at North Tawton.

Carol has two children at home to keep her occupied and two dogs to keep her fit.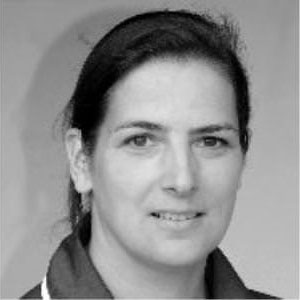 Lisa works part time in our Okehampton branch, having previously worked in our North Tawton surgery. Lisa is a clinical coach, this involves the training of the Student Veterinary Nurses.
She has two children and a dog called Ruby.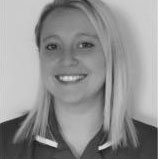 Jody joined us from south Devon where she qualified in 2015.
Jody enjoys all aspects of veterinary nursing especially nurse clinics. These include dentistry, senior clinics, 6 month puppy clinics and kitten checks.
Jody recently completed additional study OCN (Oral Care Nurse), to expand her knowledge in the area of Veterinary Dentistry.
At home Jody's British short hair cat called Gwyn rules the roost!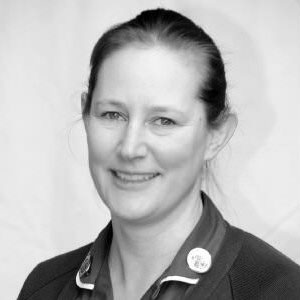 Lucy studied at Bicton College and qualified as a Veterinary Nurse in 1995. Since then she has worked in first opinion practices in her home county of Wiltshire until moving down to Devon in 2014 to join the North Park team.
She is very passionate about veterinary nursing as a career and was honoured to represent the profession for 3 years on the council of the British Veterinary Nursing Association.
She thoroughly enjoys every aspect of veterinary nursing, however her specific interests are in radiography, inpatient care and laboratory diagnostics.
In 2018 she returned to work part-time after the birth of her daughter, Lillie, who keeps her very busy, as well as the farm she lives on with cattle, sheep, 3 dogs, her handsome horse called Tally and her own small flock of Herdwick sheep.
February 2021 Lucy returns to us part-time after having 2nd daughter Cora.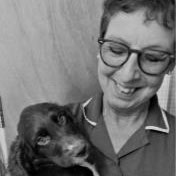 Jan joined North Park in 2020, a very difficult year for all. Jan had relocated to Devon with her Husband and works 3 days a week assisting the nursing team.
Jan has six ferrets and is very knowledgeable about their care and welfare.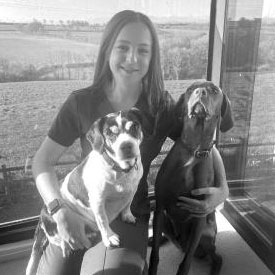 Hannah qualified as Veterinary Nurse in May 2021 after completing her training at North Park. She enjoys all aspects of the role as a Veterinary Nurse, Hannah supports our Practice Manager with the social media pages.
Hannah is pictured with her 2 dogs – Minnie on the left and Pluto on the right.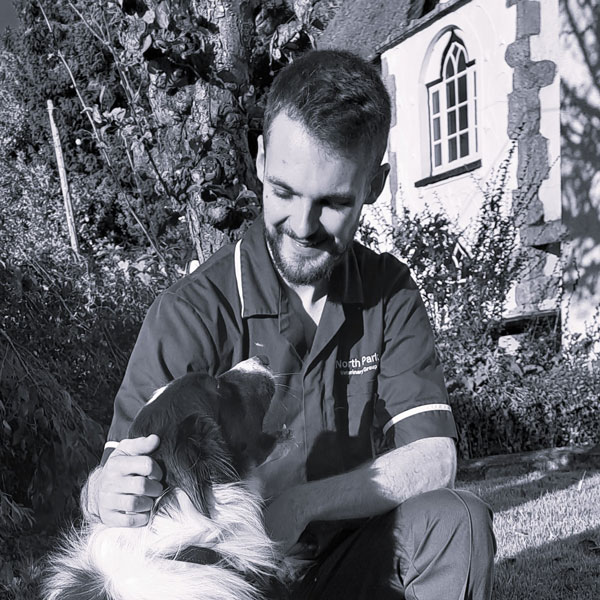 Andrew joined North Park in July 2019 as a Student nurse. He trained at Bicton College and qualified in the summer of 2023. Andrew enjoys all aspects of Veterinary Nursing including theatre, radiography and looking after the inpatients.
At home Andrew has a Maine Coon cat called Cassie and two Missisipi Map Turtles.
Outside of work Andrew enjoys climbing indoors and outdoors.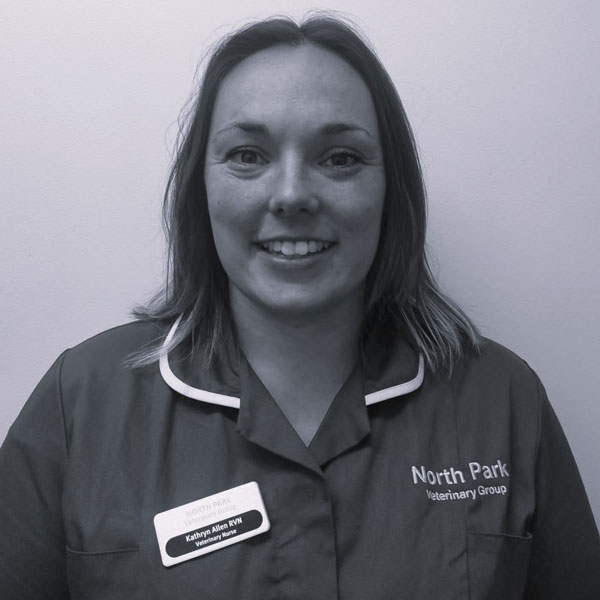 Kathryn joined North Park in 2023. She qualified as a Veterinary Nurse in 2021. Living in our area with her young family and dog called Holly. Kathryn enjoys all aspects of Veterinary Nursing. She especially enjoys assisting in theatre and monitoring general anaesthetics.
Bethany Short
Beth joined North Park in January 2023 as a Student Veterinary Nurse, starting her Diploma in Veterinary Nursing in September 2023 at Bicton College. At home Beth has her cat Puss as pictured plus Doris a Jack Russell Terrier and small flock of sheep. Beth is especially interested in animal nutrition and feline behaviour. She hopes when she is a qualified nurse she will be able to specialise in these topics.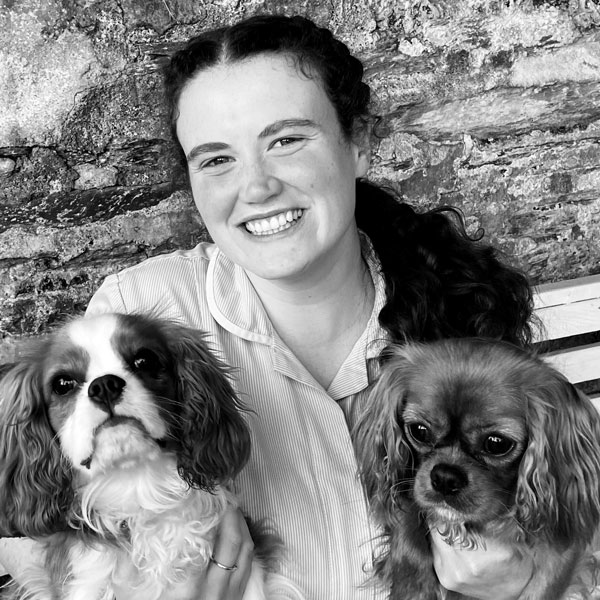 Katie Hollis
Katie has taken the path of completing her nurse training by a degree at Warwick University. Katie works at North Park to complete the practical aspects of her training, so she is not with us full-time.
Katie is starting her third year at university and due to qualify as a registered veterinary nurse in 2024. She is then going to complete a final year in order to gain a bachelor of science honours degree.
Katie most enjoys assisting the team with emergency and critical patients as well as assisting with anaesthesia. Katie says "It is the most rewarding and uplifting experience when pets are reunited with their owners at the end of the day."
"Once qualified, I aspire to complete an emergency and critical care certificate and train to be a clinical coach as I love helping people (as well as animals!)"

Katie has two Cavalier King Charles Spaniels, a lionhead rabbit and a lop rabbit to keep her busy when not at university!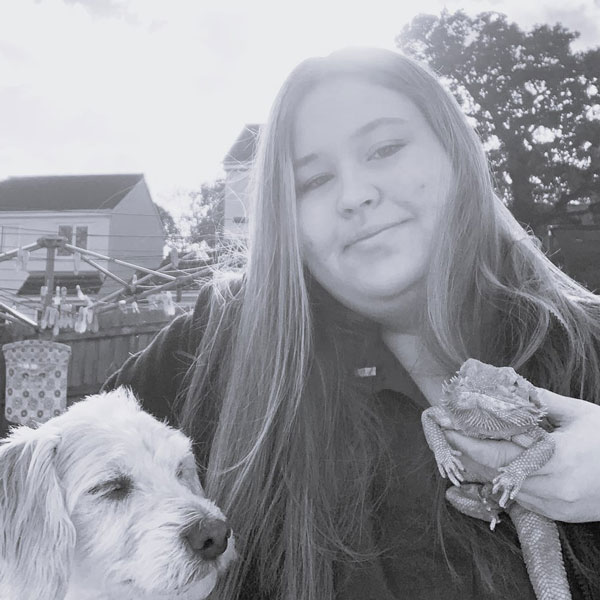 Esmee Ware
Esmee joined North Park in 2023 she is completing an animal management course at college and works 3 days of the week at our Hatherleigh surgery. She is pictured with her dog and bearded dragon.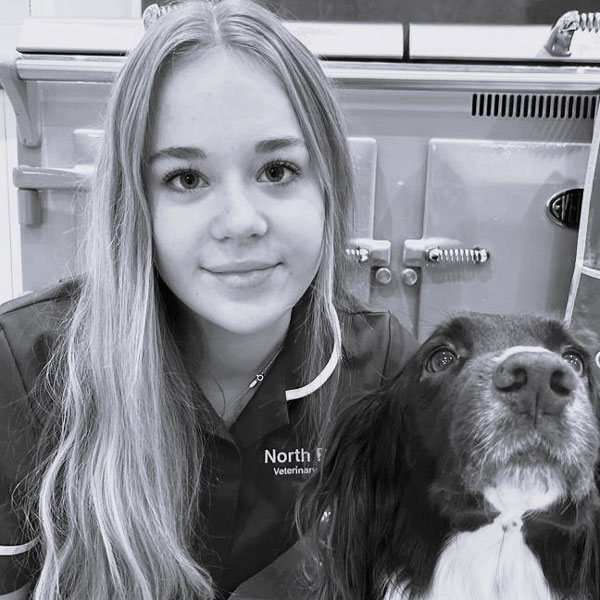 Charlotte Mendus-Edwards
Charlotte Mendus-Edwards joined North Park in 2023 as an animal nursing assistant. Charlotte is completing her animal nursing assistant course at Bicton College. At home she has a small flock of sheep, at the weekends Charlotte is a relief milker for a local dairy farm.
Charlotte is pictured with her dog Bolt who loves having his photo taken and enjoys beating in the Devon countryside.