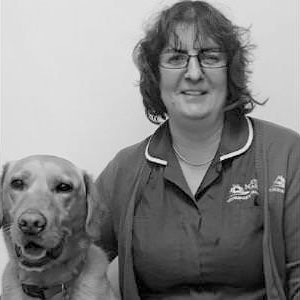 Carol joined North Park in 2003, coming from a small animal practice, to be our Head Nurse. She is based at the North Tawton surgery and enjoys Nurse Clinics.
Carol is responsible for the student nurse training at North Tawton.

Carol has two children at home to keep her occupied and two dogs to keep her fit.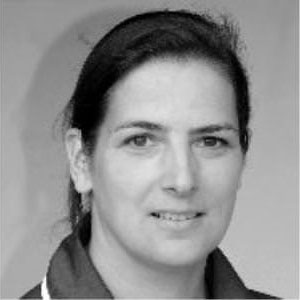 Lisa works part time in our Okehampton branch, having previously worked in our North Tawton surgery. Lisa is a clinical coach, this involves the training of the Student Veterinary Nurses.
She has two children and a dog called Ruby.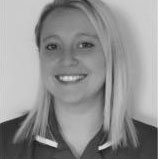 Jody joined us from south Devon where she qualified in 2015.
Jody enjoys all aspects of veterinary nursing especially nurse clinics. These include dentistry, senior clinics, 6 month puppy clinics and kitten checks.
Jody recently completed additional study OCN (Oral Care Nurse), to expand her knowledge in the area of Veterinary Dentistry.
At home Jody's British short hair cat called Gwyn rules the roost!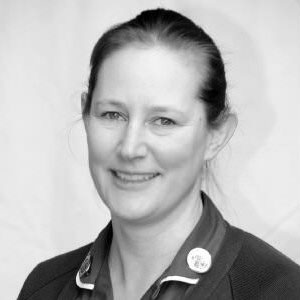 Lucy studied at Bicton College and qualified as a Veterinary Nurse in 1995. Since then she has worked in first opinion practices in her home county of Wiltshire until moving down to Devon in 2014 to join the North Park team.
She is very passionate about veterinary nursing as a career and was honoured to represent the profession for 3 years on the council of the British Veterinary Nursing Association.
She thoroughly enjoys every aspect of veterinary nursing, however her specific interests are in radiography, inpatient care and laboratory diagnostics.
In 2018 she returned to work part-time after the birth of her daughter, Lillie, who keeps her very busy, as well as the farm she lives on with cattle, sheep, 3 dogs, her handsome horse called Tally and her own small flock of Herdwick sheep.
February 2021 Lucy returns to us part-time after having 2nd daughter Cora.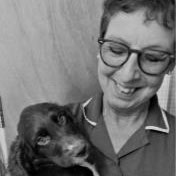 Jan joined North Park in 2020, a very difficult year for all. Jan had relocated to Devon with her Husband and works 3 days a week assisting the nursing team.
Jan has six ferrets and is very knowledgeable about their care and welfare.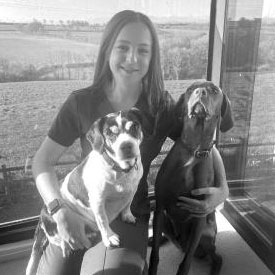 Hannah qualified as Veterinary Nurse in May 2021 after completing her training at North Park. She enjoys all aspects of the role as a Veterinary Nurse, Hannah supports our Practice Manager with the social media pages.
Hannah is pictured with her 2 dogs – Minnie on the left and Pluto on the right.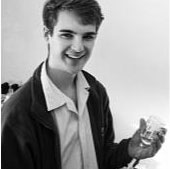 Andrew Bolt
Andrew joined North Park in July 2019. He is attending Bicton College one day per week to attain the knowledge with his practical training to become a qualified Veterinary Nurse.
At home Andrew has a Maine Coon cat called Cassie and two Missisipi Map Turtles.
Outside work Andrew enjoys travelling the South West with his Mountain Bike.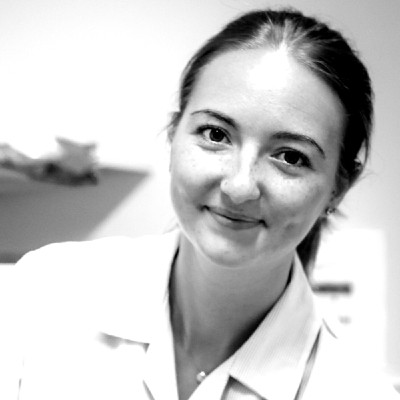 Lucy Cox

Lucy joined North Park in July 2021, attending Bicton college one day a week.
She is enjoying all aspects of her Stuent veterinary nursing role.  Particularly assisting the vets during consults and learning about different surgical procedures.

Outside of work:
She lives on her family farm. Lucy enjoys helping out, especially with lambing. She is starting her own flock of Blue texel sheep.
Lucy has new a cocker spaniel puppy called Fern.
she is often out  walking on the moors and spending time with friends.