Exports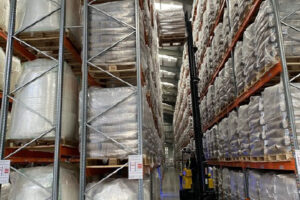 North Park has Veterinary Surgeons and the support of two Certification Support Officers working in the export of products of animal origin.
Roger Cunningham heads up the export certification team. Historically the practice was involved in a small amount of cheese and milk powder to Third Countries, but during the four years prior to Brexit this work increased significantly. This enabled us to employ a new Certification Support Officer (CSO) and administration person, and importantly valuable experience was gained by everyone before Brexit hit. Since 2021 we have needed a team of three full-time OVs combined with experienced CSO backup to meet the many and constant challenge of the extra EU Certification work.
Our experience is primarily in dairy products and pet food, with a few other varied clients. The team works together very closely and utilises a comprehensive cloud-based audit and storage system. Aside from the EU, the destinations are numerous and the primary ones include China, NZ, Australia, South Africa, Philippines and the Middle East, etc.
North Park exports team are also responsible for some Support Health Attestations (SHA) and are happy to give some advice on these if requested.
Currently alongside Roger (who is now employed full-time with this work) are our two CSO's, Sophie and Vanessa, who keep the vets in line and the extensive admin up to date, as well as helping out in the warehouse when needed. Our other OV's are Silvia and Hector with other vets qualified for Products export certification and used occasionally as required.
If you need help or advice, then email us at . We always reply and even if we are unable to actually take the work on, we will offer what advice we can and maybe find you a more local OV.