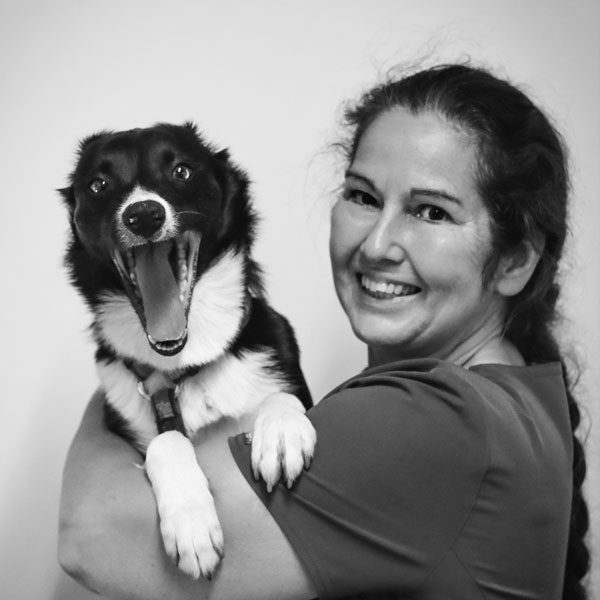 Bryony Herrod-Taylor
BVetMed GPCertSAM GPCertSAS MRCVS
Veterinary Surgeon
(Small Animal)
Bryony joined North Park Vets in 1991 straight after qualifying from London Royal Vet College and is one of the Directors. She spent the first few years doing a wide variety of work as a mixed vet before finally deciding she likes treating pets best. 
Bryony concentrates on the companion animal side of the practice and has attained further qualifications in companion animal medicine – GPCertSAM and companion animal surgery – GPCertSAS qualification. She enjoys all the variety of problem solving the diseases that pets present, as well as at the summer family dog show judging!
Away from work Bryony is kept busy with her husband and two dogs Munchkin and Kati, as well as gardening, photography, netball and yoga.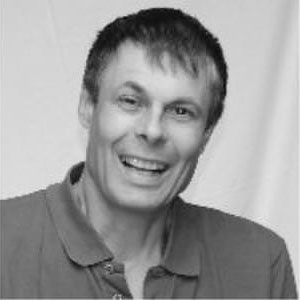 Roger Cunningham
BVETMED CertBSP MRCVS
Veterinary Surgeon
(Farm)
Roger joined North Park Vets in 2004 and is now the Managing Director of North Park. He initially worked as a mixed species vet, and then with just the farm animal part of the practice. Beef and sucklers have always been his favourite, and he attained his Certificate in Beef Suckler Practice qualification in the mid-2000's.
Roger sat on the British Cattle Veterinary Association Board for six years from 2012-2017, being involved particularly in Government and TB control, Emergency on-farm slaughter and BVD. The latter also involved a two year term on the BVDFree Board. 
Lately he has been leading the Export Certification team, which works mainly with two local creameries producing whey milk powder. Initially these were consignments to Third Countries but since Brexit the work has quadrupled and running this has by necessity taken over from his clinical interests.
Deborah and Roger have three very active kids who take up what little time is left after the demands of the milk powder. He enjoys teaching Angus how to fall off his bike and how to calve cows (vet student in Slovakia); following Will around rugby pitches (Bath Uni economics) and taking Evie to parties and hockey sessions.
His remaining time is filled with fell-running (in a very slow but very hilly way on the moor), desperately trying to keep his head above the surface in the water polo pool and designing bull sperm software!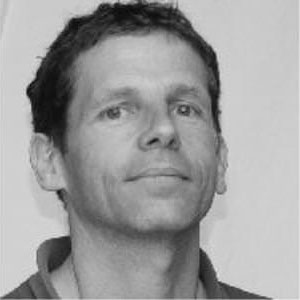 Martin Friggens
BVSc MRCVS
Veterinary Surgeon
(Farm & Small Animal)
Martin qualified from Liverpool University in 1992. Apart from two spells of traveling, he has been in mixed practice in Devon ever since. He is one of the Directors at North Park. Martin enjoys all aspects of veterinary medicine, with a particular interest in bovine and companion animal.
We are very fortunate that Martin has undergone additional training in orthopaedics and is able to provide cruciate surgery procedures, as well as other orthopaedic surgery, without the need for referral.
Martin used to play rugby but ended his career at the top of his game, regularly getting thrashed whilst representing North Tawton Rugby Club! Having children and the onset of middle age seemed a good reason to stop. He bizarrely enjoys hedge laying, bee keeping and anything practical.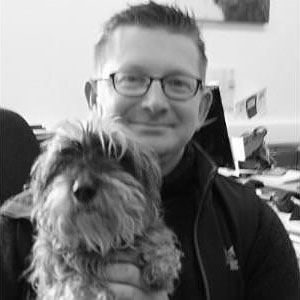 Veterinary Surgeon
(Equine)
Hayden joined us in 2010; he is now a Director and leads the equine work of Equus Vets. 

He is the son of a dairy farmer so grew up surrounded by animals, and has a miniature wire haired dachshund called Agnes. He particularly enjoys going out riding when not busy at work.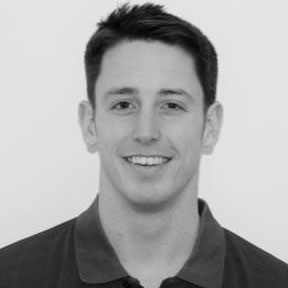 Jonathan Hobbs
BVetMed (Hons) DBR MRCVS
Veterinary Surgeon
(Farm)
Jonathan graduated from the Royal Veterinary College in 2012 and came straight down to North Park after spending a lot of time here "seeing practice" as a student. Apart from a year away in Somerset at a 100% farm practice, Jonathan has been at North Park ever since and now leads the farm department after completing the Diploma of Bovine Reproduction in 2018. He became a Director of North Park in 2019.
His main area of interest and focus is the dairy cow and particularly fertility, nutrition and transition management. He believes that helping farmers improve these areas is the key to gaining healthier and more productive cows. He oversees a wide range of farms, from spring grazing herds to very high production herds on robots. Jonathan also has a very keen interest in sheep and formed the successful Sheep Health Action Group for some of our clients with Martin and Elske, whilst also being a founding member of the regional sheep group "SWISH" – the South West Initiative for Sheep Health. He has been involved in clinical research, has overseen significant reductions in antibiotic usage at North Park and speaks regularly at Sheep Veterinary Society conferences.  
When not at work Jonathan is usually busy tearing across Dartmoor on his road bike, mountain bike or trail running, but his favourite activity is climbing – anywhere from Devon to the Alps!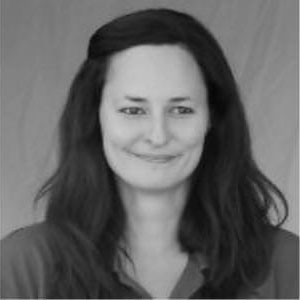 Veterinary Surgeon
(Small Animal)
Keeley joined North Park in 2011. She graduated from Liverpool Vet School 2009 and then completed a two year equine internship at Newmarket Equine Hospital.
Since moving back to Devon she has taken up a mixed practice role and enjoys the variety of work this offers, as well as being close to her family. Keeley has trained in veterinary acupuncture and can perform this on all pets. Since 2019 Keeley now works mostly with the small animal team.
Outside of work Keeley enjoys helping her husband on the farm and walking her dog Bren.
Veterinary Surgeon
(Farm)
Elske joined us in 2015 to do mixed practice but now focuses on the farm animal side of the practice. She graduated in 2014 from Ghent University in Belgium. Elske is originally from the Netherlands where she worked as a farm vet before deciding to move to the UK.
Elske is a popular farm animal vet who also enjoys camelid work. she also provides support and assists small holders.
Elske has just completed a Post Graduate Certificate in Advanced Veterinary Practice (Sheep).
Outside of work she enjoys running and walking on Dartmoor with her dogs Erik and Mae.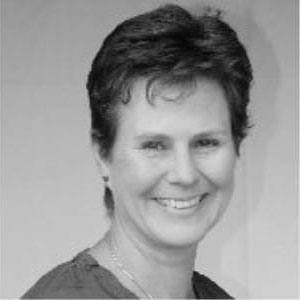 Deborah Cunningham
BVetMed MRCVS
Veterinary Surgeon
(Small Animal)
Deborah started with North Park in 2006 and works two mornings a week at our Okehampton practice consulting and operating on companion animals.
She has three sporty children, so spends a lot of time driving them around. When Deborah gets time to herself, she enjoys running with Okehampton Running Club or exercising her dogs.
Amy Houldcroft
BVetMed MRCVS
Veterinary Surgeon
(Farm & Small Animal)
Amy is a mixed vet seeing small animals and farm work. 
Amy was nominated for Pet Plan Vet of the year Awards 2017 and was one of the 3 finalists.
Before having her daughter Amy travelled and assisted in various Veterinary Charities abroad.
She is currently studying for a Post Graduate Certificate in Advance Veterinary Practice (Cattle).
May 2020 Amy returned from Maternity leave and is now working part-time.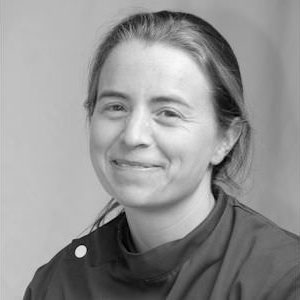 Sarah Madden
VetMB BA MRCVS
Veterinary Surgeon
(Small Animal)
Sarah graduated in 2005 and joined North Park in 2008. Sarah's main interests are Companion Animal medicine, especially skin disease affecting dogs and cats. 
Sarah had a year sabbatical to Scotland in 2019/2020. North Park are very pleased she has returned in September 2020. 
She works two days a week at the moment and the rest of her time is dedicated to her three daughters. When she manages any spare time Sarah enjoys running the Devon footpaths with her dog Tamar.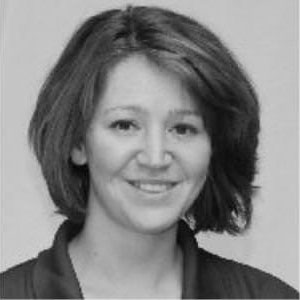 Clare Akers
BVetMed CertAVP MRCVS
Veterinary Surgeon
(Farm)
Clare graduated from the RVC in 2010 and spent a year as a Large Animal Intern at Dublin University before joining North Park. She has a strong interest in all aspects of Farm work and has completed the Advanced Certificate in Cattle Medicine.
Clare currently works 2 days per week and full time on her family dairy farm with her three children. 
Clare is currently on maternity leave after having her 3rd baby in March 2021.
In her spare time… Clare enjoys long walks with her dog Orca and the occasional fun runs.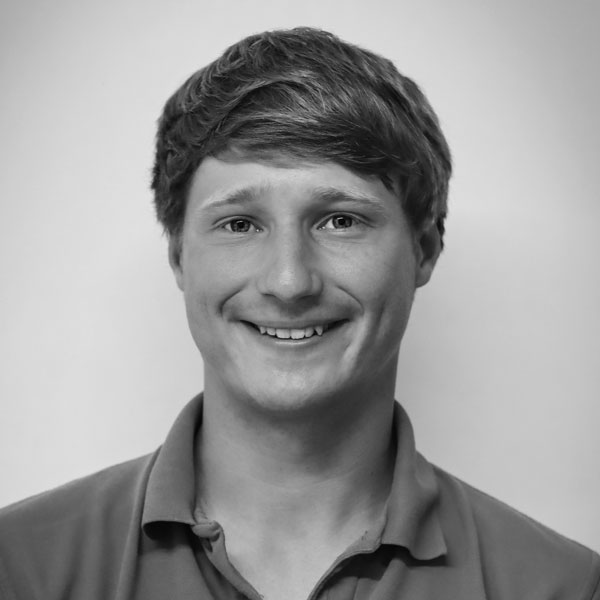 Veterinary Surgeon
(Small Animal)
Ben joined North Park in 2017 to work with both companion and farm animals. 
Since 2019 Ben now works predominantly with the small animal team.
He has started his certificate in small animal surgery, expanding his knowledge and interest in orthopaedic and general surgical procedures.
In his spare time, he likes music and was in a band as a student, walking his dog Oscar and surfing the north Devon and Cornwall coast line.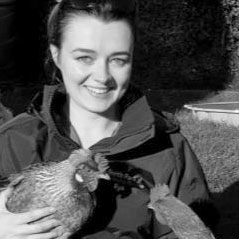 Veterinary Surgeon
(Farm)
Rya joined North Park in September 2019 as a farm animal vet.
She has moved to Devon with her boyfriend and they are enjoying exploring the area.
She is pictured with two of her parents' chickens Odette and Pippin, however at home at the moment she has a praying mantis! As a student Rya spent time working with exotics, hence the exotic pet. She is also a keen gardener.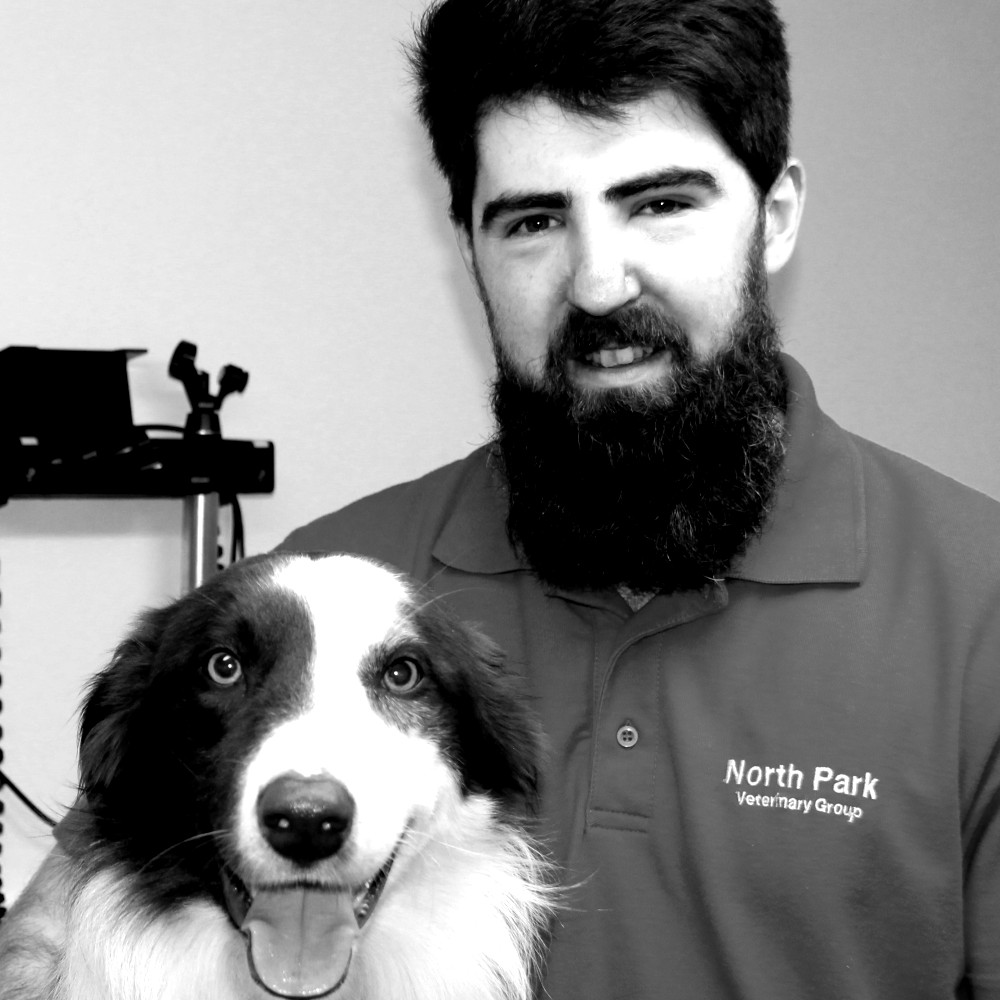 Jamie Gamble
BVM BVS MRCVS
Veterinary Surgeon
(Farm & Small Animal)
Jamie graduated from Nottingham University in the summer of 2021.
Jamie originates from Ireland, he represents his country in surf kayaking. He is enjoying the surf on the North Devon and Cornwall coast. Jamie enjoys all aspects of being a mixed vet.
His companion on farm visits and his runs on Dartmoor is his brown and white collie called Moss.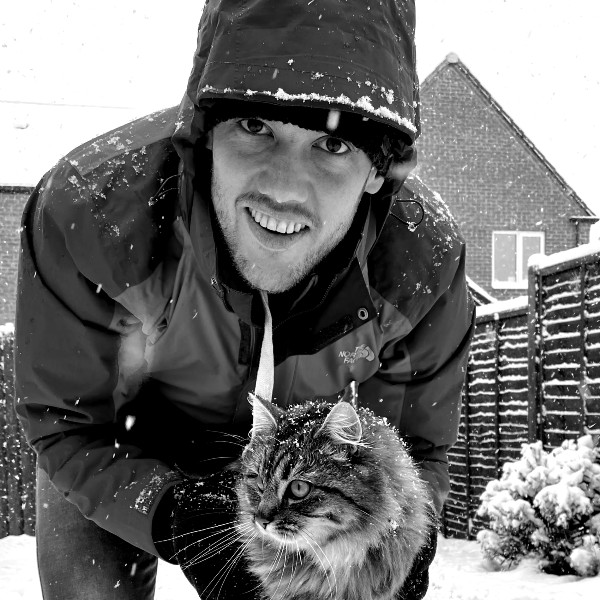 Harm Van Den Meijdenberg
MRCVS
Veterinary Surgeon
(Farm)
Harm graduated from Ghent university in 2013 and started his first job in Northern Ireland doing mixed practice. After 2 years he moved to rural Oxfordshire to focus purely on farm practice. This is where he met his now wife Carly, who is originally from Cornwall. She convinced him that the southwest is the place to be and they moved down to this area in 2021 with their new born son Casper.
Harm enjoys most aspects of farm practice but cattle fertility, obstetrics and disease control + prevention has his special interest. Outside of work you'll either find him hiking/running the moors or cycling in our beautiful county.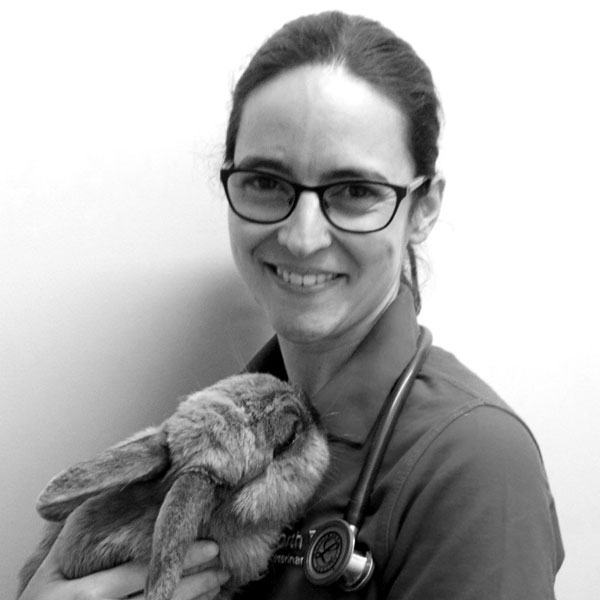 Veterinary Surgeon
(Small Animal)
Kathy joined North Park Vets in 2022 after moving to the area. She graduated from RVC in 2010 and has since worked solely in small animal practice in Devon. Owing to family commitments she is part time and particularly enjoys the consulting side of practice, getting to know patients and owners alike. Outside of work she enjoys a walk in the countryside and is kept busy caring for her young family and two rabbits.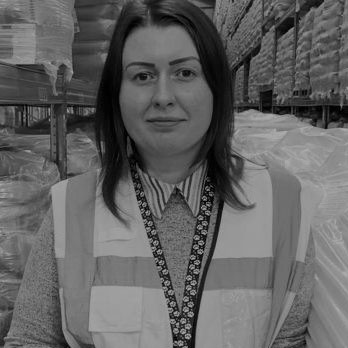 Silvia Soescu
Silvia has worked in our export team since November 2021. All exports of animal based products sent to the EU have to be certified by a vet. Silvia comes from Rumania and enjoys travelling and learning about different cultures, solving puzzles and spending time with her family and friends.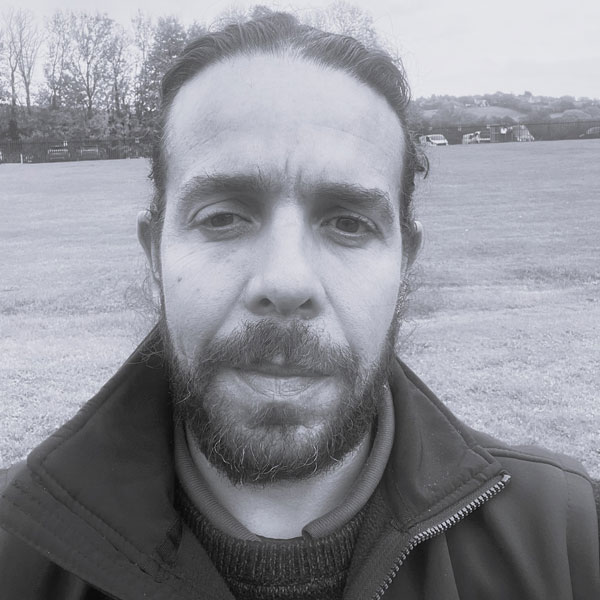 Export Veterinary Surgeon
Hector joined the Export team at North Park in 2022. He qualified as a vet in Spain in 2008.
Hector started working in the IK in 2014 and is now helping the export certify products with any animal origin for export all over the world.
In his spare time Hector enjoys sea fishing and foraging for edible mushrooms in the autumn.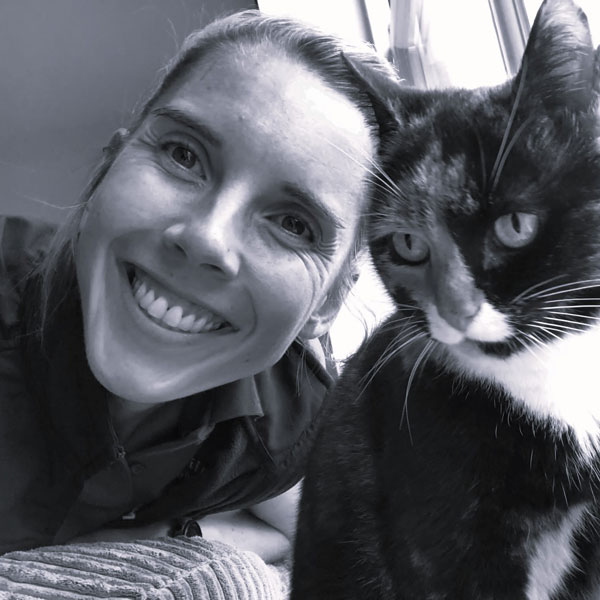 Veterinary Surgeon
(Farm & Small Animal)
Emma graduated from the University of Nottingham in 2023 and has joined North Park as a mixed vet.
She has moved to Devon with her cat Millie. Emma is a keen runner and loves exploring the moors with the local running club.
Emma is an avid traveller having trekked the Inka Trail and summited Kilimanjaro. What is her next adventure plan we are all wondering?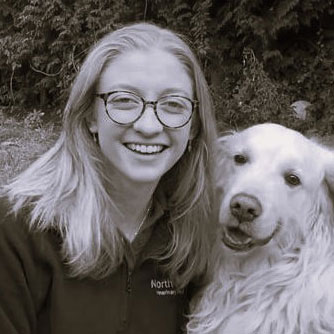 Veterinary Surgeon
(Farm & Small Animal)
Rosie graduated from the University of Nottingham in 2023 and has joined North Park as a mixed vet. Rosie originates from Suffolk and is enjoying exploring Devon.
Rosie enjoys all aspects of mixed practice. In her spare time she enjoys playing guitar, long walks and her houseplants!