Legal Requirements for Small Holders
Starting and Registering Your Small Holding
Before starting a small holding there are a number of steps you must take.
The first of which is obtaining a holding number or CPH (County/Parish/Holding) number, which is a unique identifying number for your holding. A CPH is necessary for every land where livestock is kept and is important for many administrative processes which cannot be accessed without one.  To obtain a holding number, contact the Rural Payments Agency (RPA):
Email:
Main switchboard:  03000 200 301
It should be in the form of CPH 00/000/0000 with the zeros representing numbers.
You will probably also need to contact the Rural Land Registry which holds digital maps of location and land areas of each holding.  It is important to check these are correct as the RPA will use them to calculate your Single Farm Payment (SFP) or other grants that you may be eligible for.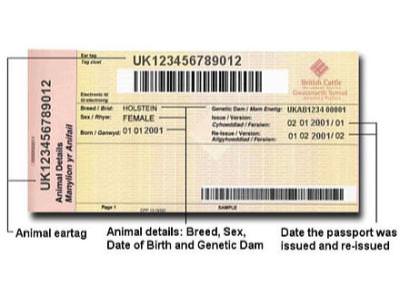 Next, if you want to get stock, you will have to register for a flock number with the Animal Health Office (AHO) for your county.  The contact number for your region can usually be found through the DEFRA (Department for Agriculture, Food and Rural Affairs) website amongst other useful information.
To help control diseases, maintain animal welfare and ensure food safety, all livestock movements are regulated. Accurate and up to date movement records have to be kept for every holding. A standstill is an automatic restriction put on a herd when new animals are introduced onto a holding. This means that no livestock is allowed to be moved during this time. Animals going directly to slaughter are exempt from this. The standstill is 6 days for cattle, sheep & goats and 20 days for pigs.
At the minute llamas, alpacas, guanacos and vicunas do not require movement licences.  
A nice run through of licences can be found here: https://www.inbrief.co.uk/agricultural-law/movement-of-livestock/
For cattle and sheep you will be issued with a number in the form of UK 000000, if you wish to keep both types of stock you must register them both but you will often be allowed to use the same number. 
For cattle you must also register with The British Cattle Movement Service (BCMS). Animal and Plant Health Agency (APHA) will also help to register cattle for TB testing which is a legal requirement and advise you of when your first test will be due by.
BCMS website: https://secure.services.defra.gov.uk/wps/portal/ctso
BCMS helpline: 0345 050 1234 
Cattle born since 1st July 1996 must be accompanied by a passport. This passport records their eartag number, animal details and all the movements. Applications for a passport must be done with the British Cattle Movement Service (BCMS) online or via the post and have to arrive within 27 days of the birth of a calf. A calf needs to be tagged with at least 1 tag before 20 days of age. Passports need to be kept with the keeper of the animals, completed with a bar code label and signature of this keeper. When moving cattle the keeper at the departing holding will have to do an 'off movement' while the keeper at the receiving end has to do an 'on movement' on the tracing system run by BCMS. Cattle need to be identified with 2 eartags when moved.
Sheep and goat movements also require licenses and need to be reported to the Animal Reporting and Movement Service (ARAMS) except when moving to and from a veterinary practice. They need to be tagged within 6 (housed) or 9 (outside) months. Only one eartag is needed in lambs that are entering the food chain before they are a year old. Goats and sheep that are kept longer than 12 months always have to be identified by 2 ear tags, one of which in sheep must be electronic.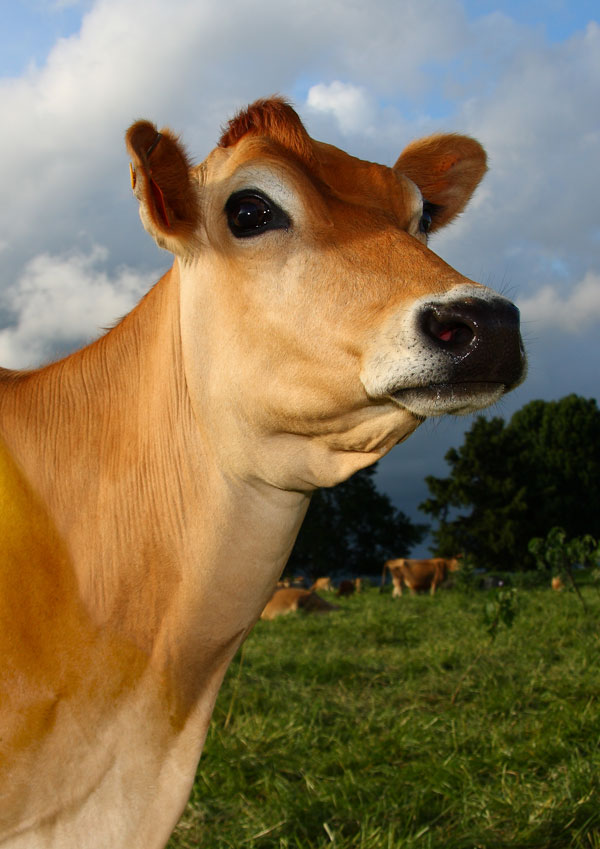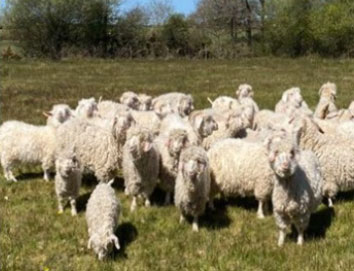 Pigs
For pigs a herd number is slightly different and is in the format of AA0000, with the letters representing your county.  
Pigs need to be identified by either an eartag, ear tattoo or 2 slap marks on the shoulders. Piglets under 12 months can be moved between two holdings with temporary markings but have to have a permanent identification if moved anywhere else. Movements of pigs must be pre-notified to the Meat and Livestock Commercial Services Ltd (MLCSL). On the day of movement the details need to be confirmed and after arrival the new keeper needs to confirm these too. During transport the pigs need to be accompanied by a movement document.
Backyard poultry and selling eggs
Keepers with fewer than 50 birds do not have to register their flocks although this is encouraged as this can help DEFRA should there be countrywide outbreaks of disease such as bird flu.  To do this you need to fill in an APHA customer registration form (IRA56) which can be found online or requested by ringing the GB Poultry Register helpline (0800 634 1112).
Keepers with over 50 birds require a permanent CPH (County Parish Holding number) and should contact the Rural Payments Agency online or call 03000 200 301
Eggs (full information at https://www.gov.uk/guidance/eggs-trade-regulations)
If you have fewer than 50 birds and sell at a public market or farm gate you do not have to mark your eggs with a producer code or grade them. However, you must display your name, address, best before date and advice on how to keep eggs chilled after purchase. You should also be aware that individual markets still may have their own rules which require the stamping of a producer code on hen eggs.

If you have 50 or more hens you will need to be registered and stamp eggs with your producer code along with the best before date and advice to keep eggs chilled after purchase.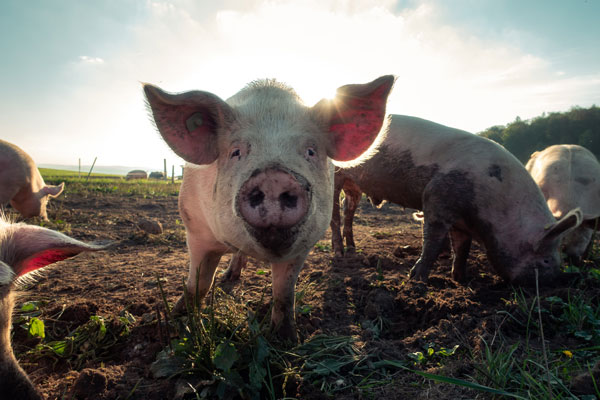 If you would like to discuss this further with a member of our team, simply fill in this form and we will give you a call back.